Fusion Training Solutions is a team of industry experts, versed in the worlds of Local Government, Construction, Resources and Infrastructure, Water Authority, Indigenous Support and more. With over 10 years experience providing training for pre-employment pathways and exisiting worker solutions, we are here to get you or your workplace trained.
Looking for flexible
training solutions for
you or your business?
Fusion Training Solutions is an approved Smart and Skilled Provider, with the ability to offer Government subsidised training for Pre-employment pathways and existing worker solutions.
Speak to one of our experts to create a tailored training plan that is perfect for your specific needs!
Enrolling in one of our courses?
Before starting your enrolment, make sure you have proof of your ID with you. You will need to upload confirmation of your identity as part of the enrolment process. We use this information to register you for the training and to request fee subsidy on your behalf with Training NSW. It is critical that you complete all of the necessary information to allow us to reduce your training costs as much as possible.
Have any concerns? Speak to one of our team members
What people say
about Fusion Training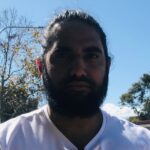 Robert
Nowra Bridge Pre-Employment
It was helpful to learn the skills and knowledge that comes with building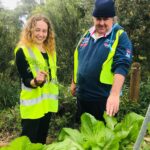 Maya
Cert II in Landscaping
I love working in the outdoors and have a passion for landscaping. Fusion has really helped me in this journey.
Maddison
Nowra Bridge Pre-Employment
I woke up with a smile on my face each day, knowing that I was going somewhere that was rewarding and would help with my career
Fusion Training Solutions acknowledges the Traditional Owners of Country throughout Australia and their continuing connection to land, sea and community. We pay our respects to them and their cultures, to the Elders past, present, and emerging.